Urban Exploration: Famous Shanghai ad agency Carl Crow Inc.'s offices through the years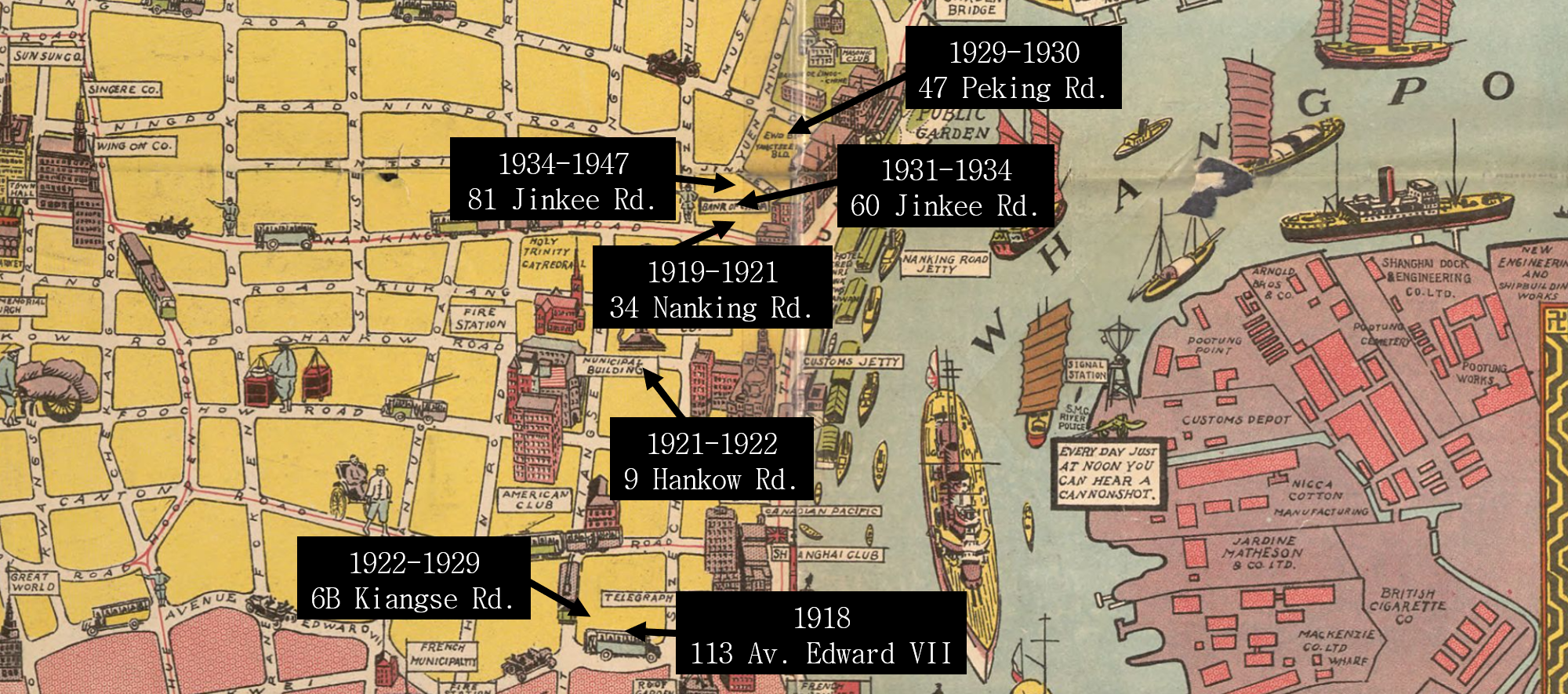 The adventures of an office have never been so lively! This friendly blog post at MOFBA tracks the changes of Carl Crow Inc's address by the year.

At a low point in his real estate adventures c. 1921, Carl Crow lands in a relatively obscure building at 9 Hankow Road (later renumbered 115 and 131) which suddenly turns out to be the epicenter of emergencies and crime in downtown Shanghai, according to the headlines:

Cock-Fighting Crusade: Twenty-Nine Arrests
Four Fires in Twelve Hours
Drunken Assault on Ladies: Threats to Murder and Windows Broken
Gambling in a 9 Hankow Road Flat: Twenty-Eight Chinese Charged
American Banks as Plaintiffs: Claims for Over 40,000 Taels
Office Boys Sentenced
Silk Merchant Found Dead In Local Hostelry
Small Fire Breaks Out in an Apartment

The rent must have been cheap.




The site is now redeveloped into an office high-rise.